Thursday, 30 July 2009 15:28
Q&A: Leaders Should Change Attitudes Towards Women 's Issues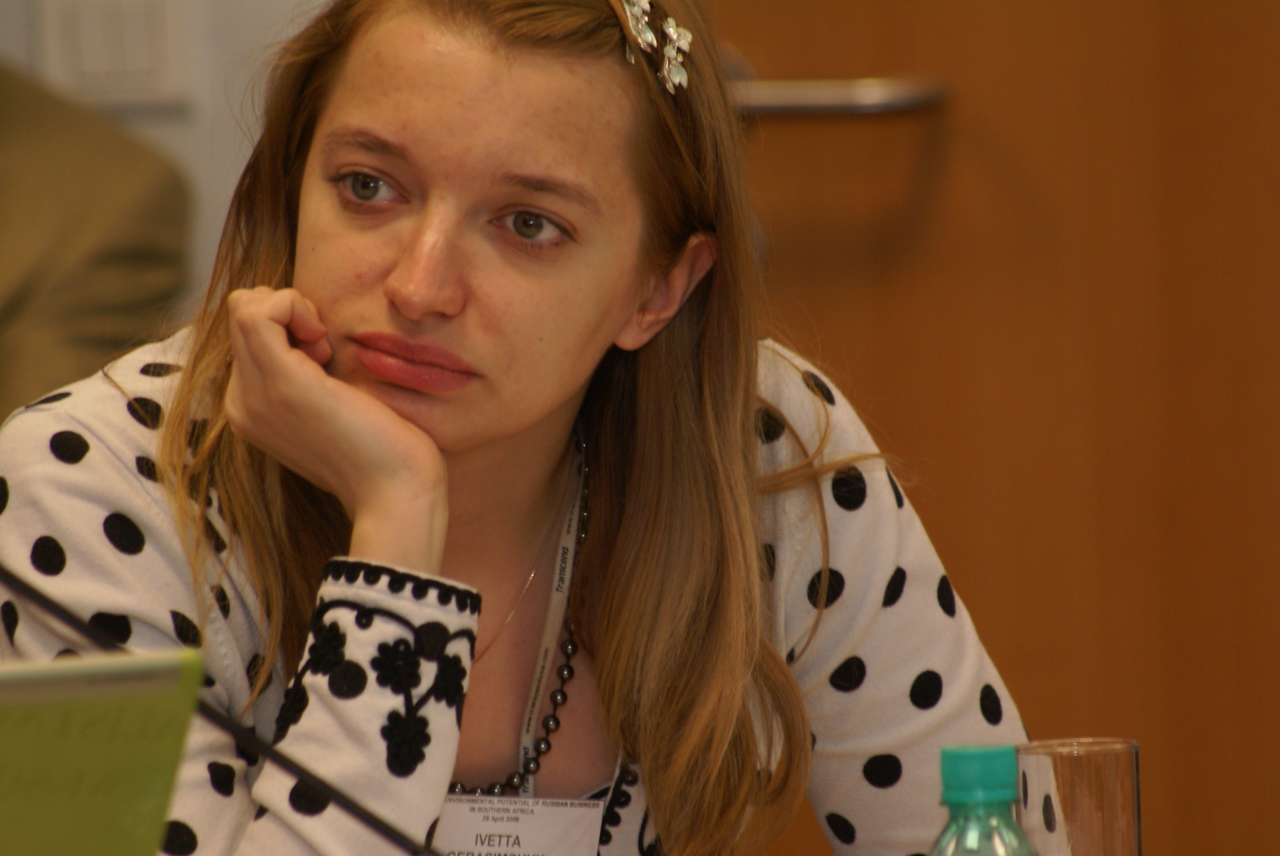 Kester Kenn Klomegah interviews IVETTA GERASIMCHUK, head of trade and investment programes at World Wildlife Fund-Russia
Q&A: Leaders Should Change Attitudes Towards Women 's Issues
Kester Kenn Klomegah interviews IVETTA GERASIMCHUK, head of trade and investment programes at World Wildlife Fund-Russia
MOSCOW, July 28 (Buziness Africa) – Ivetta Gerasimchuk has travelled for a few years in Africa, spent most of the time in southern African countries, researching social and environmental impact of investments on the population. While doing this, she was particularly aroused by the low levels of women's social and economic status in Africa and began alongside to look for the reasons.
Gerasimchuk, who holds a Ph.D from the Russian Academy of Sciences' Institute for African Studies, spoke in a wide-ranging interview with the Publisher of Buziness Africa magazine, Kester Kenn Klomegah, about different factors that have affected majority of African women as well as attitudes toward gender identity issues on the continent from a Russian woman's perspectives.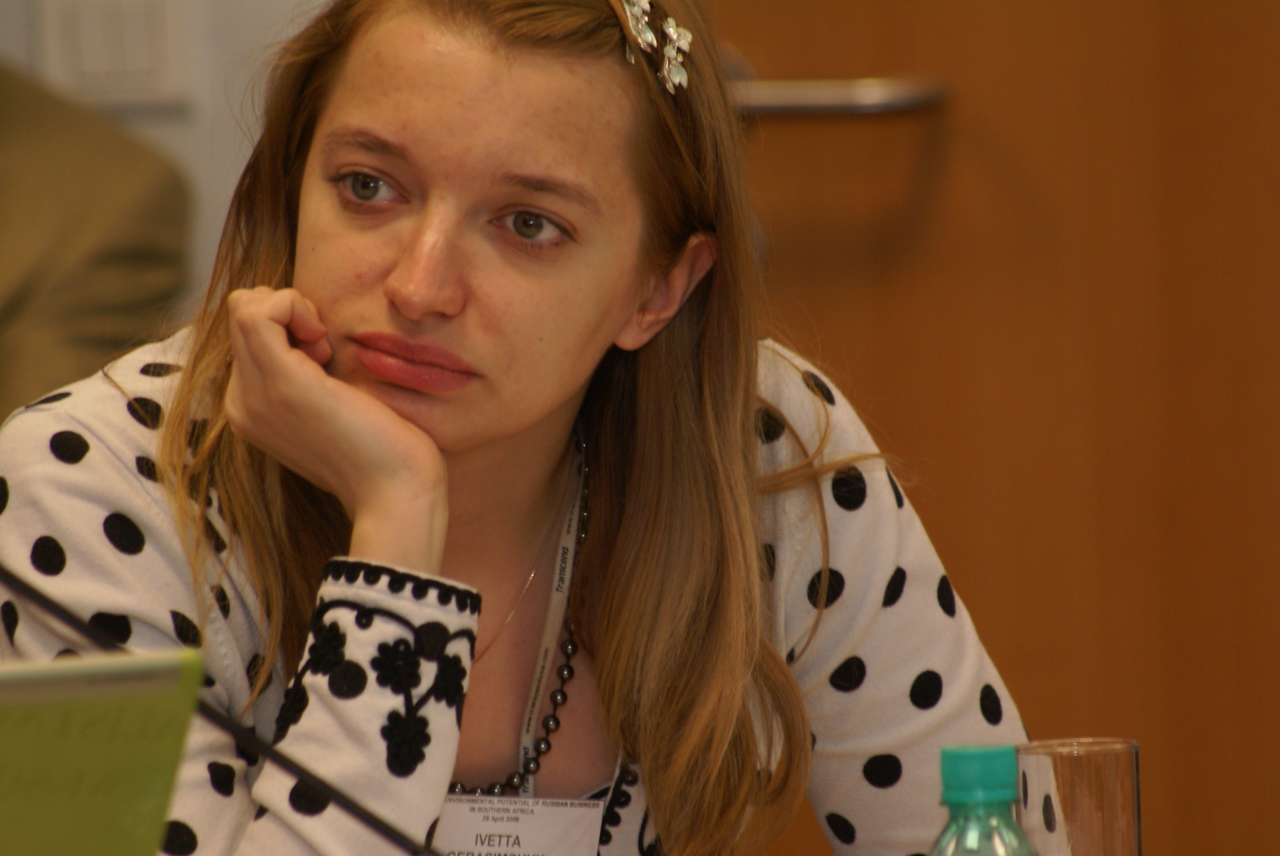 Here are excerpts:
Buziness Africa: After researching for the past few years in gender and social environmental issues in Africa, do you think there is a connection between the current environmental crisis and the gap in gender equality in these countries?
IVETTA GERASIMCHUK: I think that the current crises that we experience - be it the environmental degradation, income or gender inequality, health problems and even the current financial downturn - have common causes. Some of these causes have to do with the myopic approach and selfishness of the political and economic agents who try to avoid and externalise responsibility for the risks they cause in terms of time, social strata or geographical borders.
As a result these risks and problems are unevenly distributed in the societies, though gender inequality has, of course, a much longer history than environmental problems we are faced with. But, commonly, those who suffer from these inequalities are often those who have not contributed to origination of the disasters themselves. For example, Africa 's emissions of greenhouse gases are the lowest, yet this part of the world is probably most hit by the climate change. By their nature, women are less prone to take risks, they are traditional peace-makers, yet they suffer a lot from abject poverty and senseless wars.
BA: What is the solution to these problems not closely intertwined?
IG: Since the current crises have common causes, they could be addressed simultaneously through a prudent set of measures. But while in the financial or environmental sphere the risks can be balanced through regulation of responsibilities, in the social sphere achieving equality, including empowerment of women, is more challenging. I think it's not so much about the regulations, it's more about access to knowledge.
In the West, female education gave a boost to improving women's living standards, and the rest of the world is no different. As soon as women have the knowledge of their rights and basic skills, including first aid and healthcare, self-defense, pregnancy planning, improving literacy (that's reading and writing), they will be able to take more advantage of the social and democratic mechanisms that have already been created, but sometimes these only remain on paper.
Thourghout my research in Africa and all that I have noticed there, I can unservedly conclude that women economic empowerment has significantly remained low, they are excluded from political life and the promotion of gender equality is generally relegated to the backyard.
BA: What can African women do to change their lives for the better, looking at the fact that they are margalised economically and also they are kep remote from the real benefits of the available resources?
IG: It's that African women recognise the the dynamism of society and the need to change, in the first place. And they need changes psychologically and in attitudes in their economic activities. Women's role is crucial where risks should be reduced, and that is what the world and especially Africa needs at the moment. Women can be the key agents of change.
There is a famous study by two Canadian researchers, Terisa Turner and Leigh Brownhill, dubbed - Why Women are at War with Chevron?. Since 1999, Nigerian women headed a world movement against some of the world's most powerful oil and gas multinationals involved into a row of political scandals and destroying the environment and, hence subsistence patterns in this part of Africa . After many years of protests and struggle, in January 2006, due both to domestic and international pressure, the Nigerian courts cancelled the company's license, requiring, among other things, to terminate the devastating practice of natural gas flaring in petroleum wells in the western zone of the Niger Delta in Nigeria.
As we already know, Nigeria is the seventh largest producer in the world and the largest in Africa. Current daily production of crude oil in Nigeria is over 2 million barrels, most of it is produced from the prolific Niger Delta region. But today, is a place of frustrated expectations and deep-rooted mistrust. Unprecedented restiveness at times erupts in violence.
Long years of neglect and conflict have fostered a siege mentality specifically among youths, including young Nigerian women, who feel they are condemned to a future without hope and the men see conflict as a strategy to escape deprivation. Persisting conflicts have resulted in poor human development and have been serving as a consistent drag on the region economic performance and expectations for development.
So, one can measure the negative effects on the family, women education and economic roles as their children. There are many of such different cases where women and their families don't benefit directly from the resources and this is just a typical example from the continent.
BA: It's often said that economic growth determines the solution to all social problems. Do you think it can also help in resolving the gender inequality in the African region?
IG: Economic growth per se can bring little change if there is little trickle-down effect. A cursory look at the social and environmental expenses at which this economic growth is achieved is something that African goverments have to consider seriously, some of the points which I have already discussed previous. That is why all extracting and infrastructure projects in Africa need strict social and environmental assessments in accordance with international procedures.
BA: Is it possible to hightlight on the situation how the use of energy resources affect African women and give some examples if possible?
IG: Let's take the energy sector, since lack of affordable electricity is one of the main constraints to improving the living standards in Africa. Fuel wood remains the primary source of energy in most African countries, and this fact is one of the causes of deforestation in the region. They are women and kids who walk many kilometers every day to collect scarce wood fuel, and alternative energy sources will considerably alleviate their situation, - the already deteriorating and deplorable situation.
But the current attempts to invest billions of dollars into development of nuclear or other central grid energy systems in Africa to resolve this problem appear quite hypocritical. Nuclear and other large power plants require large industrial consumers, whereas construction of grids to small dispersed villages is not commercially viable.
Therefore, African women will not benefit from large power plants projects. What they will benefit from is development of renewable energy resources, such as afforestation, biofuel, and of course, wind and solar energy. These types of energy resources do not require grids and can be managed by local communities where women play actives roles rather than companies and governments many kilometers away. Renewable energy can bring real independence to Africans and African women most especially.