Sunday, 31 May 2015 11:12
Marriott Hotels and Resorts Ready for Astana Expo 2017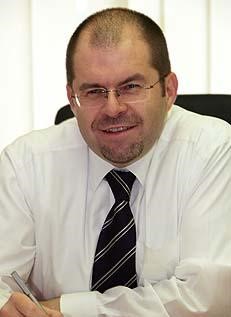 ASTANA, Kazahkstan, May 31, 2015 (Buziness Africa) – Marriott International, one of the newly built hotels, offers the most comfortable accommodation and all modern conveniences for work and relaxation in Astana, capital of Kazakhstan. Its location provides an easy access to some of the city's historical sites, a Soviet era theatre and beautiful mosques as well as shopping centres such as the Keruen Centre, Asia Park and Khan Shatyr – popularly referred to as Astana's Disneyland.
Significantly, it gives also a chance to view through a fantastic monumental arch the famous 100 metre-tall Baiterek – Astana's "Tree of Life" that was constructed based on a sketch by President Nursultan Nazarbayev who has been instrumental in the steady development of Kazakhstan since coming to power in 1991.
Philippe Mahuas, General Manager of Marriott Hotel in Astana, says that the shift of the capital city from Almaty has given a powerful impulse to Astana's economic development. The city's high economic growth rates continue attracting numerous investors and business people, both local and foreign. Recently in Astana, Kazakhstan, the General Manager spoke in wide ranging interview with Kester Kenn Klomegah, Regional Editor-in-Chief for Russia & Eurasia at Buziness Africa Media Group.
Here are the interview excerpts:
Buziness Africa: What, in your opinion, World EXPO-2017 is all about and its business importance to the hotel industry in Astana?
Philippe Mahuas: In my opinion, EXPO-2017 is a great opportunity for the city to grow and develop at an even faster pace. As a national project of Kazakhstan, I think this event may give a powerful impact to economic development and modernization of country. Kazakhstan is putting all the efforts into preparations, constructions and high-level organization to bring this exhibition to a success in the year 2017.
Undoubtedly, on the eve of EXPO 2017, the development of the tourism sector and especially hospitality business is the cornerstone of hosting this international event in Astana. The President of Kazakhstan, Nursultan Nazarbayev, has a strong focus on tourism development and appropriate infrastructure, therefore, I believe that all planned and officially presented will take place and succeed.
BA: How competitive do you think this international event will be during the exhibition period particularly for the hospitality industry and how are you preparing to meet the emerging challenges?
Mahuas: Certainly, there will be a competition among hotels and each hotel will show their service at a high level. However, I understand that there will be a lot of companies with different business directions, and of course, different approach. There are many strong local brands in Astana, as well as international ones and I believe, all hospitality properties in Astana will find their own clients, and the other way around, clients will choose the hotel according to their interests.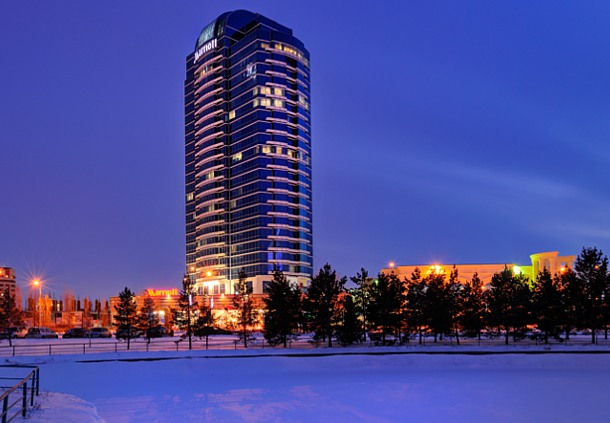 BA: Do you plan to offer special services for your hotel guests such as discounts for groups and companies that will be participating in the EXPO-2017?
Mahuas: We plan to work with all the range of companies, which are participating in the EXPO-2017. As a five star hotel and being international brand, we have a huge experience in terms of negotiation and corporate communications. I count that our tailored made offers and suggestions will make our clients satisfied and leave a great impression from the hotel as well as from Astana and Kazakhstan.
BA: What advantages does your hotel have over others in Astana? Can explain to our potential readers, industry directors and business people the facilities that you have in your hotel?
Mahuas: I, as a General Manager, and all my team are thrilled with the opportunity to bring our Marriott brand to Astana, Kazakhstan. Being a flagship brand of Marriott International, Marriott Hotels and Resorts is one of the world's fastest growing brands. We are confident the Astana Marriott will be one of the finest addresses in the city and we look forward to welcoming our guests during EXPO-2017. We offer 271 guestrooms, stylishly and thoughtfully designed with clean lines and a soothing color palette.
Speaking about our hotel advantages, first I would mention Marriott Rewards. Marriott Rewards is the guest loyalty program that gives great opportunity for our guests to earn points all over the world and then spend it as they wish to. We just passed through rebranding, therefore we are absolutely new hotel with all the up to date technologies developed by Marriott.
We provide different mobile services – guests check in, and check out using just their devices; when guest arrives to the hotel - the room is specially prepared and key is ready. No need to stand in the queue, wait for all the system things to be done. We still have reception desks but the front office team is focused on the brilliant hosting and our guests' needs.
Meeting planner application – is the other mobile service for event organizers. With this first of its kind app, meeting organizers can now adjust and edit their meeting requests and preferences with a touch of a button and without ever leaving the meeting room. Red Coat Direct is the first branded hotel app to grant any meeting wish (within reason) from room temperature adjustments, to coffee refills or having lunch served earlier with an additional vegetarian dish.
Marriott Hotels continues to inspire and provide a balanced life on the road for discerning and high achieving business and leisure travelers, offering warm, professional service; sophisticated yet functional guest room design; lobby spaces that facilitate working, dining and socializing; restaurants and bars serving international cuisine prepared simply and from the freshest ingredients; meeting and event spaces and services that are gold standard; and expansive, 24-hour fitness facilities. (Source: Buziness Africa)