Mardi, 26 Mai 2015 09:47
Russia ready to help Africa achieve sustainable development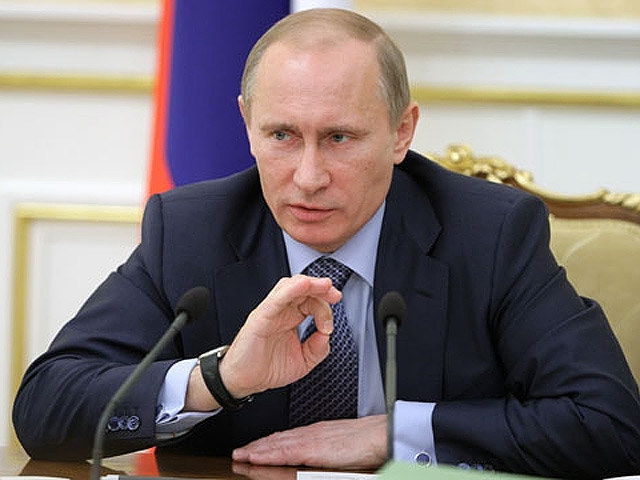 By Kester Kenn Klomegah
MOSCOW, May 26, 2015 (Buziness Africa) – Russian President Vladimir Putin sent his yearly congratulations to Heads of States and Governments of African countries' on Africa Day which is traditionally celebrated or observed on May 25. The message in part says: "African countries have achieved considerable success in their socioeconomic, scientific, technological and cultural development, and play an important part in building a fair and democratic multipolar world order."
He said "Russia values highly the constructive work pursued by the African Union and the African continent's sub-regional organisations, and supports their efforts to build up their own peacekeeping capability, settle local conflicts and speed up integration processes on the continent."
Putin added in the message; "I am satisfied with the friendly partnership relations that Russia has with African countries. I want to reaffirm our desire to continue developing the political dialogue, build up our mutually advantageous cooperation at both bilateral and multilateral level, and pursue our active involvement in international programmes and projects for assisting Africa's development."
Earlier, Russian Foreign Minister Sergei Lavrov notes in a speech in connection with the Africa Day that Russia welcomes and supports the strengthening of Africa's positions for the development of a new, fairer and more democratic world order, and will continue developing multidimensional cooperation in the African region.
"We note with satisfaction the growing prestige and influence of the African Union as an organisation expressing the African countries' collective aspirations. Peace and reliable security in the region are crucial for the successful solution of socio-economic issues," Lavrov said at an Africa Day party organised by the Group of African Ambassadors in Moscow.
He said emphatically that "Africa is efficiently overcoming numerous problems and has entered the path of sustainable development. Integration is developing, and the role of sub-regional organisations are growing stronger. The next issue on the African agenda is to create a continental free trade area."
He explained that Russia has been consistently developing trade and economic cooperation, including through a favourable customs duty regime approved in Russia for the bulk of African imports.
"We note with satisfaction the growing activity of Russian business in Africa, as evidenced from the implementation of such large-scale projects as the Darwendale platinum mine in Zimbabwe and an oil refinery in Uganda," Lavrov pointed out assertively.
With conflicts on the continent, Russia is always concerned about the ongoing conflicts in South Sudan, Mali, the Central African Republic (CAR) and the Democratic Republic of Congo (DRC), as well as the activity of radical terrorist and extremist groups.
Russia wants to work towards an early settlement of these crises and to prevent the proliferation of the threat of terrorism. Russia also wants to continue providing general assistance to the African countries at the UN and on other multilateral and bilateral platforms.
In order to consolidate its diplomatic and political influence, Russia signed a Memorandum of Understanding (MoU) with the AU Commission on a mechanism for political consultations in September last year. Russia's cooperation with the African countries, and with the regional and sub-regional organisations, has been growing confidently.
"We are now considering the possibility of updating the 2003 Memorandum of Understanding between the Russian Government and the Southern African Development Community on the foundations of mutual relations and cooperation. We are considering signing a similar document with the Common Market for Eastern and Southern Africa (COMESA)," the Foreign Minister told the African Ambassadors.
On healthcare and development assistance, the top Russian diplomat informed that Russia has consistently urged the provision of comprehensive assistance to Africa both through international organisations and on a bilateral basis.
Russia has increased its contributions to Africa through the World Food Programme, the World Health Organisation, the International Civil Defence Organisation, the International Monetary Fund, the World Bank and the International Development Association.
Finally, Lavrov said that "Russia is among the leaders in writing off African countries' debts. To date, the bulk of African countries' debt – over $20 billion – has been written off under the framework of the Enhanced Heavily Indebted Poor Countries (HIPC) Initiative. We are transforming the remaining debts into assistance in the framework of debt-for-development swap programmes. The training of civilian, police and military personnel at Russian educational establishments remains a priority." (Source: Buziness Africa)