Saturday, 13 June 2015 10:52
Kazakhstan and Africa: Right Time to Build Ties, Seek Mutual Benefits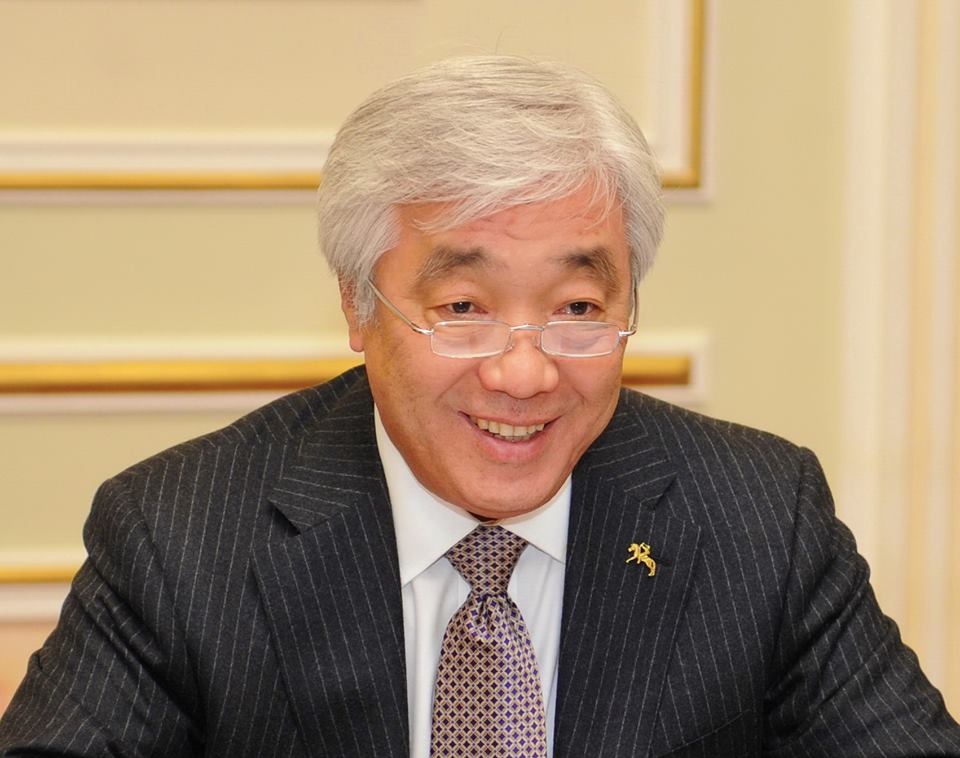 By Erlan Idrissov*
ASTANA, Kazakhstan, June 13, 2015 (KMFA) -- Developing good relations with African countries is one of the top foreign policy priorities for Kazakhstan. We see this as beneficial not only for us, but also for Africa, as well as for the entire region of Central Asia where we are located.
Kazakhstan has been an independent state, a proud member of the United Nations for less than a quarter of a century. Originally being one of the less developed republic of the former Soviet Union with one the most the diverse populations of more than 130 ethnic groups and 18 religious denominations, we have chosen to pursue the policies of promoting tolerance and domestic dialogue, as well as a radical economic reform.
As a result of our openness to the world, we have attracted more than $200 billion in foreign direct investment in our economy, which is now 17 times larger than it was in 1994, while the nation has avoided any major conflict at home and at its borders throughout all these years.
At the same time, located in one of the tougher neighbourhoods of the world, we have successfully developed friendly relations with Russia and China but also with the U.S. and the European Union, as well as countries such as India, Pakistan, Iran, Saudi Arabia and Japan.
Growing into a notable actor in Asia and Europe, Kazakhstan has long been a consistent advocate of multilateralism, both economically and politically. That is why we continuously try to solidify our contribution to global security and sustainable development efforts.
Importantly to us, whether in our economic cooperation, working together to overcome challenges such as terrorism or disease, or tackling the threat of climate change, we have also been keen to build up mutually beneficial, partner relations with Africa.
In the last few years, we have already made important bilateral steps. In November 2013, Kazakhstan was granted observer status in the African Union. It was a significant moment as it allowed us to promote trade and cooperation between Kazakhstan and African states, as well as increase links with Central Asia. We also opened embassies in Egypt, Ethiopia and in South Africa.
Despite these vital steps in building closer ties with Africa, I am convinced we can and will do more. Africa is home to seven of the world's top 10 fastest growing economies. Over the past decade, it was among the fastest-growing parts of the world - it grew on average 5% or more every year.
Meanwhile Kazakhstan's economy has grown annually on average by 4% during these years. Experts predict that in the coming years Kazakhstan will be in the world's top ten oil exporters. We have also recently embarked on a new, long-term development plan to raise our nation into the top 30 most developed countries of the world by 2050.
Therefore, I am convinced that building relations with Africa will lead to positive results for both of our economies. I am particularly keen to develop our ties within agriculture, agro-processing, mining and energy. Strengthening our links with Africa should be about more than pure economics. The world is going through an unpredictable and challenges phase.
The African continent has not been immune from the evil of extremism. Terrorist groups such as Boko Haram have caused fear and immense suffering. The Ebola crisis last year was the source of great worldwide panic.
Food and water shortages in Africa cause devastating ripples throughout the world. Kazakhstan is determined to do what is necessary to help.
Last year we sent officers to a UN peacekeeping mission in Western Sahara and Cote d'Ivoire, and consider doing the same in Liberia. We have also donated $300,000 to the "African Union Support to the Ebola Outbreak in West Africa" (ASEOWA) aid program to fight the epidemic that hit the large part of the continent so badly.
Last year, Kazakhstan acted jointly with the UN Development Programme to launch a project to support and deliver development assistance to countries in Africa, Oceania and the Caribbean through capacity-building training for young professionals. Under the project, approximately 100 African officials will study in Kazakhstan during the summer months for two week courses on management in oil and gas, public healthcare and agriculture.
Issues that matter to African states, such as food and water security, also matter to Kazakhstan. This is why during my visit to Johannesburg to attend the 25th Ordinary Session of the Assembly of the African Union, we will be hosting a side event on "Supporting the African Agenda 2063: Food, Energy and Water Security". Food, water, energy and nuclear security are the four pillars of Kazakhstan's bid for a non-permanent seat on the UN Security Council in 2017-18 and, if elected, we are determined to play our part in standing for the interests in these critical areas of developing nations, including those in Africa.
We live in a globalised world. Finding solutions to these challenges will lead to more prosperity throughout the planet. I also want to see us cooperate in tackling climate change - a major threat to Kazakhstan and Africa - and to promote the development of green economies. So, I will use my upcoming visit as an opportunity to explore with our African partners the areas of cooperation and initiatives that we can jointly work on.
Our overlap in interests convinces me that we need to step up our efforts in building tighter relations. Increased trade and economic ties will lead to a rise in standard of living for people in Africa and Kazakhstan, while our consolidated efforts at promoting sustainable economic development will reap benefits throughout the world. Our unity will strike a harder blow against terrorism, extremism and climate change. Together we can overcome the challenges we face.
*The author is Minister of Foreign Affairs of the Republic of Kazakhstan.
(END)