Wednesday, 26 August 2009 10:52
Sierra Leone: Women's Role Changing Steadily
Interview By Miao Huixia
FREETOWN, Sierra Leone, August 25 (Buziness Africa) – At the end of a workshop - 'increasing women's participation in democratic politics' in which 40 Sierra Leonean activists participated, as one of the participants Dr Nemata Eshun-Baiden was inspired to the extent that when asked for her action plan, she said she would set up a group similar to that. Now, read about the history, the role, problems and challenges of the group that she helped to establish in Freetown, Sierra Leone.
Buziness Africa: How did you first get involved in the 50/50 Group and rose to become its leader?
Dr Nemata Eshun-Baiden:In 1997, during the rebel war in Sierra Leone, when Ms Abator Thomas, the acting director of the British Council in Sierra Leone was working temporarily for the British Council in the UK, she met a lady called Lesley Abdela who was a member of the British Council Board. They talked about gender issues and Lesley introduced the topic of 'Women in Politics'. Lesley told Abator about her work with women and politics and about the 300 Group (300 being half the number of seats in the UK Parliament comprising 635 members) that she formed in the UK, as well as about her work with women in Ghana and Nigeria.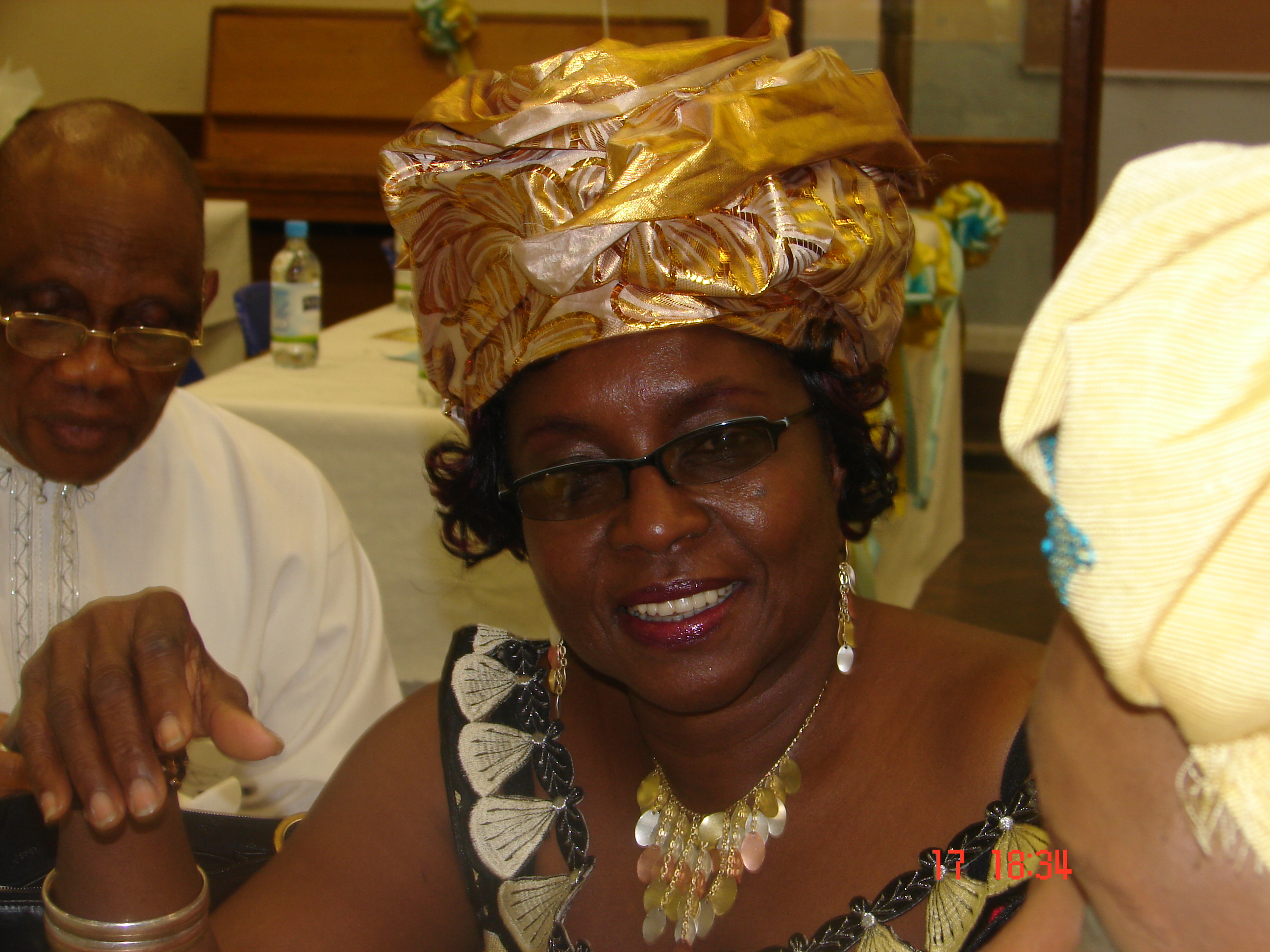 When Abator returned to Freetown as Acting Director of the British Council, she invited Lesley to Freetown in November 2000 to run a workshop to introduce women to politics. At the end of the workshop - 'increasing women's participation in democratic politics' in which 40 Sierra Leonean activists participated, as one of the participants I was inspired to the extent that when asked for my action plan, I said I would set up a group similar to the 300 Group. This is because women continue to be seriously under-represented in political life in Sierra Leone.
Despite making up over half the population, only 14.5% of Sierra Leone MPs are women. And, although local government is often seen as more accessible to women than national politics, at the last election only 11% of candidates elected were women. It had also become clear that although women's organisations had been active in mobilising women against the military government, women who constitute 52% of the population were relegated to the back seat in the new democratically elected government. Since then I worked tirelessly to set up the 50/50 Group.
Further to that, I led the group lobbying work on equality between women and men in politics and public life as its first president. The group was formally launched impressively and symbolically in the Sierra Leonean House of Parliament in November 2001 by the head of state, six months before the 2002 general elections. That same day, they staged a mock parliamentary debate on the need for 50/50 representation of men and women in parliament.
BA: Is the women's group growing in numbers?
Dr Eshun-Baiden: Of course, I can confidently say yes as since the establishment of the group, it has seen steady growth.
BA: What was the group's main focus during the past few years and how would you evaluate its activities?
Dr Eshun-Baiden: The 50/50 Group of Sierra Leone, as a non-partisan organisation, campaigns for more women in politics and public life through training and advocacy.
The group aims to change the public's perception of women in politics by encouraging and empowering women through training and advocacy to seek and hold public office and participate in good governance.
It also advocates against barriers preventing women from engaging in politics and helps to reduce women's marginalisation and to make their candidature attractive to all political parties and voters. It continues to lobby for the zipper system of representation in politics i.e. one man - one woman. It organises training courses that empower women to seek and hold public office.
The activities of the group in support of these aims includes the training of potential aspirants, women candidates in the role of women in politics as well as the skills of lobbying, advocacy, political campaigning, public speaking, presentation and dealing with the media. We also mentor and support women candidates and politicians once they are elected.
We publish materials such as training manuals, leaflets and the women's manifesto to support women entering political life. We are now in the process of publishing a talent database of professional women. We do try to sensitise voters on the importance of equal representation of women in politics through popular campaigns, rallies, public lectures, workshops, rag parades and appearances in the broadcast and print media to promote the need for women in politics and change public attitudes to women's political participation.
One other area of our activity is lobbying political decision-makers on the need to select women candidates by advocating the use of the zipper system (alternating women and men on party lists) as a means of ensuring equal representation in politics.
BA: Say what has been the group's greatest achievements in the political arena (sphere) in your country?
Dr Eshun-Baiden: Since its establishment four years ago, the 50/50 group has grown from a small group of women meeting in the British Council offices in Freetown to a truly national organisation, now with its own office and regional branches in the country. In addition to building a high political and public profile through advocacy and media work, the achievements of the group in the run up to the 2002 general election, 2004 local election and 2007 general election include the following:
a) Publication of a training manual and books of handouts for use by trainers in the run up to the 2002 general election other sets in the run up to the 2004 local elections and 2007 general elections.
b) Training of over 3000 women in leadership, communication and advocacy skills and the role of women in Parliament in the run up to the 2002 General election. During this election an increased number of women 165 stood for election with 18 being elected. Previously there were only 6 women in parliament. There was a 50 percent increase in the ministerial and deputy ministerial categories. These elections also recorded the country's first-ever woman presidential and two vice-presidential candidates.
c) Training of over 1000 women in leadership, communication and advocacy skills and the role of women in local government in the run up to the 2004 local elections. 58 women were elected.
d) Production of a women's manifesto for the 2002 general election. Reviewing this manifesto before the 2007 general election and distributing it to the relevant political actors, including political party executives
e) Building a high political and public profile through advocacy and media work. The 50/50 group is frequently consulted by government and politicians for our expertise on gender issues in Sierra Leone
f) Training of a network of 60 trainers based across Sierra Leone
g) Establishment of a network of 13 local branches in all 14 districts Building international links through participation in workshops in Nigeria and Ghana.
g) The United Nations Mission in Liberia invited me to assist the women of Liberia produce their manifesto. I was also asked to train their female candidates for the October 2005 general election. Liberia has in fact produced the first female president in West Africa.
h) Our most notable achievement so far is being the first African Group to win the coveted Madeleine Albright Grant which is awarded to organisations that create greater roles for women in political, leadership and civic life
BA: And what has the Law Reform Commission -- an institution that oversees the Constitutional Review Committee -- done about the introduction of quotas?
Dr Eshun-Baiden: They are dragging their feet and claiming that all the countries we mentioned in our position paper, for instance, Rwanda and Uganda do not have 30% quota written into their constitutions. They however understood the point we were trying to make and are looking for precedence before inserting it into their constitution. We will continue to follow them up on the position paper we presented to them.
BA: Does the present government favour gender issues in the country and the expectation that women will not largely be marginalised in Sierra Leone?
Dr Eshun-Baiden: Yes, our new president is doing his best to put women on top. He recently appointed women as ministers, ambassadors and even for the first time appointed a woman as acting Chief Justice.
BA: Discuss some of the group's problems under your leadership and how did you overcome some of them?
Dr Eshun-Baiden: Although the 50/50 group succeeded in placing women's representation on the political agenda in Sierra Leone in a relatively short space of time, they have also faced challenges including:
Lack of strategic direction: In the run up to elections the group's role in training candidates has been clear, but they did not retain this sense of focus between elections and this has increased the difficulty in maintaining levels of activism within the group.
Sustaining the group between elections: During the period immediately prior to an election large numbers of women become active in the 50/50 group's campaigning and training work. However it can be difficult to maintain the interest of members in the period between elections as financiers only appear willing to fund training programmes in the immediate run up to elections, despite the fact that it is unrealistic to expect women to develop the skills, network of support and confidence necessary to contest and win elections within in such a short period.
Women continue to be marginalised in all areas of life in Sierra Leone. Although levels of women's representation have increased, but remain low overall.
Over-reliance on a small group of women: Most of the work of the group is carried out by a relatively small group of women, working on a voluntary basis in addition to other responsibilities.
Funding: Due to a lack of a secure funding base, the group has been working through partners in order to establish funding for their programmes. Such partners include the British Council, National Democratic Institute, Westminster Foundation for Democracy, Global Fund for Women and more recently Oxfam and DfID. Partners have, for the most part, been managing the funds themselves. At the inception of the group, donors made direct payments on behalf of the group. This is why there was no established financial system in place and it appeared that there is no accountability and transparency for monies expended by the organisation. We have recently established such a system. As the range of project work that the 50/50 group has started to undertake requires increasing levels of management and administrative support but we are now trying to raise core funding for sustainability.
BA: Can you share some of your experiences and challenges that you faced during your time with our readers?
Dr Eshun-Baiden: There were misconceptions about the group's aims. It has been sometimes hard to communicate the group's message, particularly to men and grass roots women. Men accuse of wanting to challenge them. Although there is media interest, the group has not been organised enough to capitalise on this. The lack of funding has made it difficult to pay the fees for coverage demanded by many journalists.
Unrealistic expectations of the group: Although the group has limited resources, they are able to provide training and advocacy to support for women candidates. However, they cannot provide funding for individual candidate's campaigns. Since poverty is one of the major barriers women face in running for elections, requests for funding are understandable but unfortunately unrealistic.
Limited skills base within the group: The majority of the group's training and production of training materials has been carried out by volunteers in-house so far. However there are a limited number of members who have both the skills and the time to undertake tasks like writing training materials, funding applications and reports and to update the website.
We are looking out for partners who will assist us in achieving our future plans, which include the following:
To continue to advocate for the repeal of all discriminatory laws against women
To develop a secure funding base
To set up offices in the three regional headquarter towns in the provinces
To set up a Radio Station
To raise $300,000.00 to erect a building for leadership training and a secretariat on the land donated to us by government
The 50/50 Group seeks to live up to its name by ensuring an equal share of power between men and women in the country's traditionally male-dominated political system. Sierra Leone, like Liberia who now has a woman as president of the country, could well set the pace for a more equitable political arena in the whole of Africa in years to come.
(***Interview by Miao Huixia, Executive Managing Editor of Buziness Africa magazine)