Saturday, 13 March 2010 10:52
Russian Businesses Seek Increased Cooperation With Africa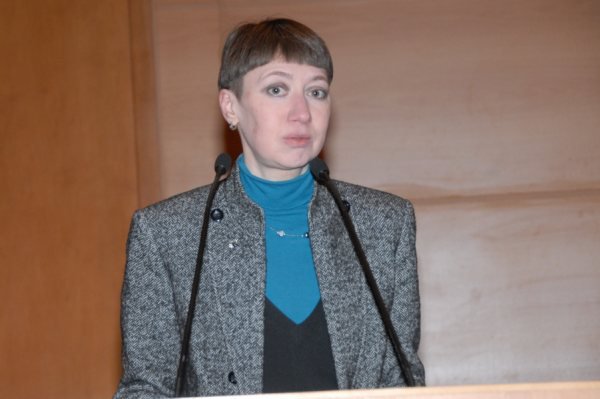 By Kester Kenn Klomegah
MOSCOW, March 10, (Buziness Africa) - Irina Ruzankina, head expert of the department of International Cooperation of the Russian Chamber of Commerce and Industry (RCCI), has emphasized the importance of increasing business and economic cooperation with the African countries.
Ruzankina said that Russians are constantly interested in large and medium scale businesses in the African market as well as in the continuing interest of Africans to further cooperate with Russia, and further pointed out that a significant impetus to the Russian-African business cooperation was given by the visit of Russian President Dmitry Medvedev to a number of African countries in June 2009.
As a member of the World Organization of Chambers of Commerce or (WOCC), the RCCI perceives Chambers of Commerce in Africa countries as direct partners with whom it must establish an effective and mutually beneficial dialogue.
Chambers of Commerce in Africa have started to an increasingly prominent role in foreign trade activities in their countries, sub-regions of Africa and the continent as a whole and in conjunction with the RCCI that can act as a link which connects Russian and African business community.
"The main task is to shift to a more comprehensive approach, using the extensive territorial network of the Russian Chamber of Commerce. Russia's business should be provided with full information on economic development in African countries and their needs in order to establish an ongoing Russian-African mutually beneficial business dialogue," Ruzankina stressed at the business gathering.
The Russian Chamber of Commerce has signed agreements on cooperation with several African Chambers of Commerce. Two business councils (BC), Russia-South Africa and Russia-Nigeria were established to enhance the activity's efficiency.
One of the most important events that took place last year was the establishment of the Coordination Committee on Economic Cooperation with Africa (sub-Saharan Africa) on June 18, 2009. The committee comprises representatives from government, public and business organizations in Russia, major Russian companies which already occupied a niche in Africa, and those who plan to transact business in Africa.
She further informed that the committee currently includes more than 70 representatives of Russian organizations and companies.
The main directions of its work are to inform members of the committee, to explore the possibilities of establishing a mechanism of financial support for Russian entrepreneurs, the organization of various business activities, including conferences, seminars, business meetings to establish contacts with potential partners.
One of the most important directions in the committee's work is working on the information back-up of the image. It consists of several components: forming a positive image of Russia and its business community, the provision of necessary business information about Africa, including the dissemination of information on tenders declared in Africa, analysis of the peculiarities of economic and socio-cultural development in Africa, reference materials about Russia and about the potential of Russian-African cooperation.
"Within its competence, the Russian Chamber of Commerce continues to work in this direction, but this is insufficient. Therefore, a consolidated effort of all members of the Committee would greatly contribute to its success," Ruzankina concluded.