Friday, 20 July 2012 14:30
Corporate Business:Time for the African Lion
By Kester Kenn Klomegah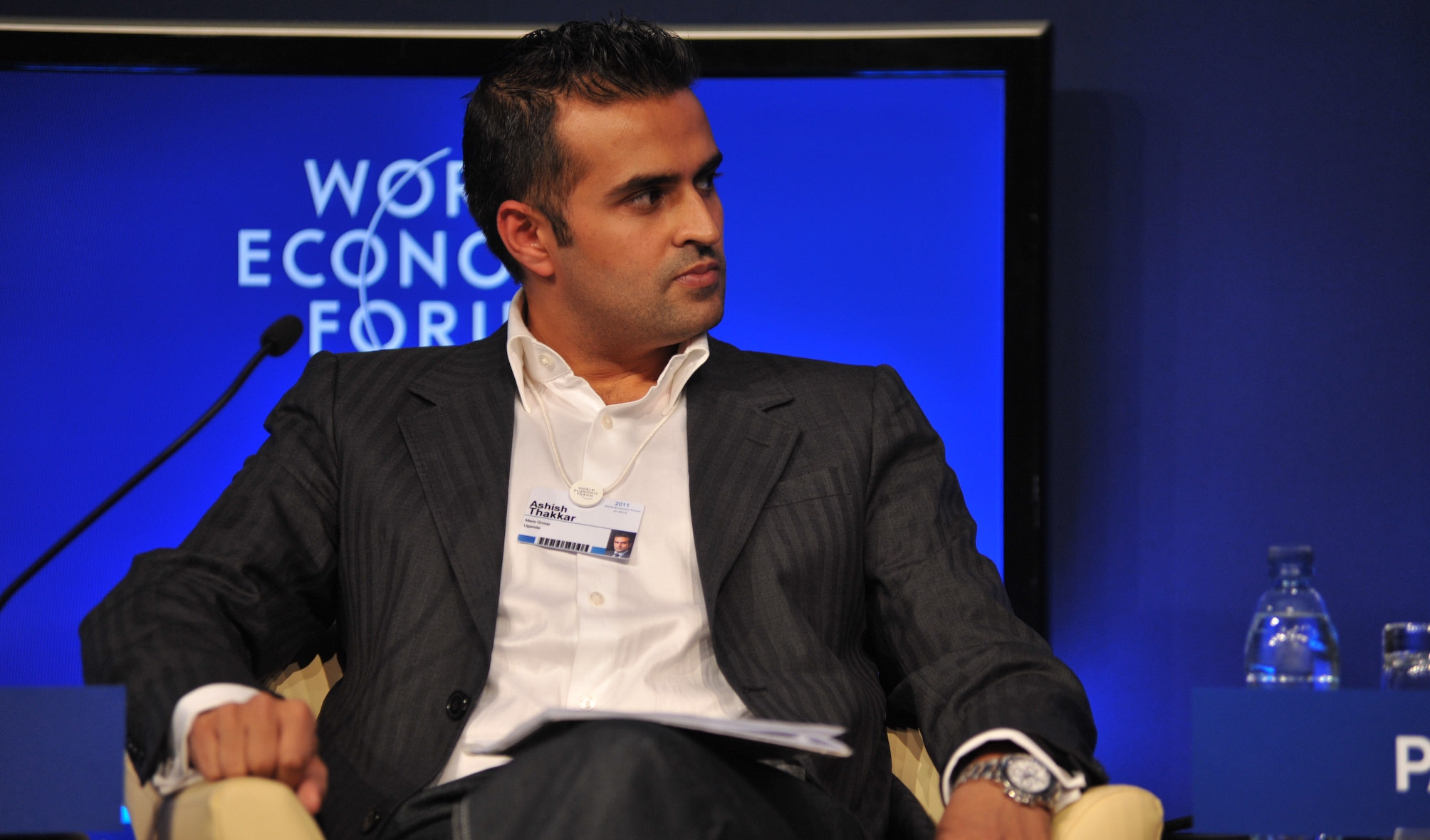 KAMPALA, Uganda, July 20, 2012 (Buziness Africa) - Ashish J. Thakkar, a 29-year-old co-founder and CEO of Mara Group, is a Ugandan conglomerate with tentacles in financial services, hotels, renewable energy, technology and manufacturing. Thakkar's entrepreneurial instincts were realised as a teenager, when he began to sell computers at school, leading him to start his first business in information technology at the age of fifteen.
It is the perseverance, ambition and vision with which Thakkar has lead and grown the Mara Group that has made it a truly global brand, selected by the World Economic Forum (WEF) as a dynamic high-growth company in 2010. This year, Thakkar was chosen as a Young Global Leader by the WEF. Ashish is also on the advisory panel to the President of Uganda, Yoweri Kaguta Museveni. Ashish's flair for adventure and zeal for life lead him to become a founder astronaut in Virgin Galactic's flight to space, where he is proudly representing East Africa, making him Africa's second astronaut and East Africa's first.
Ashish founded Mara Foundation with his wife Meera, the non-profit social enterprise of the Mara Group. The Foundation primarily focuses on youth, education and entrepreneurship. And also funds Next Generation Schools, an independent charity that focuses on improving education quality in disadvantaged secondary schools in the republic of Uganda in East Africa.
Mara Group, set up by Ashish J. Thakkar is a pan-African conglomerate with offices in 18 African countries with about 5,000 employees. The Mara Group, which has succesfully established network of operations in Africa, the Middle East, Europe and Asia, has competitive edge over many of its competitors.
Interview excerpts:
Buziness Africa:What are the driving reasons for the establishment of Mara Foundation in Uganda?
Thakkar:Africa is increasingly becoming a major investment hub, however the majority of the population especially the youth are not well equipped for this big opportunity and economic change. So, to see Africa prosper and compete aggressively on a global scale, these youth need to be empowered. We believe passionately that Africa has a bright future of innovation, prosperity and global relevance, which is why we support young entrepreneurs who are at the forefront of this journey. These youth entrepreneurs lack office space and credibility, they also have limited capital and inadequate access to business mentorship and networks. Supporting them to overcome these challenges is our driving force.
It is worthed to say concretely that I (Ashish J. Thakkar) started my business at the age of 15 years with an initial capital of $6,000 in Uganda, so I relate and understands the challenges the youth go through in starting and growing their businesses. They lack of office space and credibility, they have limited capital and they do not have access to guidance and networks. Supporting them to overcome these challenges is my and the foundation's driving force.
BA:Since its establishment, what are some of its successes and achievements?
Thakkar:Through my leadership and passion for the growth and development of Africa, I have focused most of my energy and the Mara Group leadership on commercial and philanthropic initiatives across the continent. This focus has seen the Group receive global recognition for its achievements. In 2010, Mara Group was identified by the World Economic Forum, its Community of Global Growth Companies (GGC), as a dynamic high-growth company simply because they believe the Group has the potential to be a future industry leader and a driving force for economic and social change.
Firstly, through Mara Foundation, our Entrepreneur Launchpad Mentorship Programme has mentored around 120 small businesses in East Africa so far. The programme is aimed at supporting the start-up and growth of young businesses in East Africa to survive the cut-throat world of business by creating alliances with strong players who have already succeeded in running successful companies.
Secondly, we have set up Mara Launchpad, the Base for Growing Businesses, an innovation and enterprise center for young entrepreneurs, where they pay an affordable fee to access a professional office space and a community of like-minded individuals. This provides visibility and credibility which enables them to grow.
And lastly, our most recent initiative is the Mara Launch Uganda Fund, which offers scaled-down venture capital funding to start-ups and growth-stage companies in Uganda, and later will be extended to other countries. All of our work is geared towards creating an ecosystem of supporting young entrepreneurs, which we believe will be instrumental in boosting economic development and solving the challenging issue of youth unemployment in Africa. Without doubts, the foundation has grown to become a self-sustaining social enterprise that is able to make a big impact on the sustainability and growth of local African-owned businesses.
BA:Are you satisfied with the present records of what you have done so far?
Thakkar:We are on the right track: we have been able grow the Mara Group form a small IT shop on Kampala road in Uganda into a pan-Africa multinational with projects in real estate, agriculture, tourism and BPO services in 15 years, and we have extensive operating experience in African and international burgeoning markets of the Middle East, Europe and Asia, With a dedicated team and modern technology that keeps it constantly contacted has enabled the Group to grow. We do not have a hierarchical structure in the organisation. Everyone counts and that's very significant for the company and that further means I have my eyes and ears out everywhere through my team. Our vision is to see the Mara Foundation programmes extended to all the 18 African countries that the Mara Group operates currently and we hope to maintain this trend as the company grows.
BA:But what do people also say about your activities?
Thakkar:Mara Group employs over 5,000 people and has a presence in 18 African countries. The Foundation has had an impacted on over 500 young entrepreneurs through its various programmes. All these different individuals have their own personal Mara experiences and testimonies.
BA:What challenges do you still face in pursuit of your programmes? Do you also have some policies hindering your operations or activities in the country?
Thakkar:As mentioned, I started my first company at the age of 15 years with $6,000 in Uganda, where I sold computers to my schoolmates and friends, and have grown that into the pan-African multinational that Mara Group is today. Of course, this journey has taken me through many hurdles and setbacks, as usually with many startup businesses in any part of the world, and have taught me many lessons. The challenges in Africa are not very different from other emerging markets, however with the right leadership and strategic policies the African market can grow rapidly.
Rwanda's achievements in a short period of time and Ghana's policies of infrastructure development are good examples to show that Africa can and will prosper and compete aggressively on the global market. As I always say, Indian Tiger and the Chinese Dragon have had their days and it is now time for the African Lion! Mara Group proudly wears the logo of the African Lion to symbolise Africa's coming of age and we champion this cause in any way we can.
BA:Now, the last question, what are your overall visions for the future?
Thakkar:The Mara Group has operations across 18 African countries, with operations covering IT, BPO, asset management, infrastructure, hospitality, packaging, media, agriculture, and real estate. Our most recent real estate project is a $300 million investment with the Ministry of Home Affairs and Mara Capital in Tanzania, to develop a state-of-the-art urban and commercial hub of approximately 3.5 million square feet.
The project will include the largest retail mall in East Africa, two internationally branded hotels, a modern convention centre, modern medical tourism hospital, modern business park, residential compound, modern police station, and 300 residential units dedicated for the police in Oysterbay. So, in conclusion, you can see that Mara Foundation, our social enterprise, focuses on entrepreneurship and education in East Africa, with a vision to replicate these initiatives across the continent and to leave all these for humanity. (END)