Monday, 21 October 2013 11:00
Kenyan Youth Harness ICTs to Revitalize Start-ups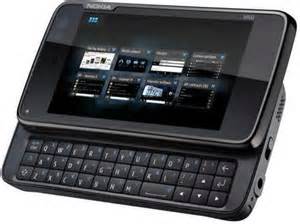 By Naftali Mwaura
NAIROBI, Kenya, October 21, 2013 (Buziness Africa) -- Sam Njenga`s makeshift office in down town Nairobi can be mistaken for a junkyard thanks to piles of old laptops and printers that have gathered suffocating dust. The 26 year-old computer science graduate in one of Kenya`s prestigious private universities is however not distracted by fussy clients who troop his work station for a range of services.
Njenga was at ease as he attended customers with varying needs but software installation on their personal computers and laptops topped the list.
"My business has upset status quo and both critics and admirers have agreed that it is not the glamour and outward appearance that carries the day when it comes to the world of computing. As long as am fully equipped with the hard and soft skills, why not perfect this job,"Njenga remarked as he installed software to a clients` newly acquired laptop.
His life`s journey is a classic Hollywood script that entertains and elicits awe simultaneously. When he graduated from the university two years ago, Njenga had no premonition that the journey ahead would be littered with thorns.
"Naivety took a toll on me like any other fresh graduate and my world view was defined by burning ambition to land a glamorous career, earn fat perks and enjoy life on the fast lane," Njenga said during a conversation with Buziness Africa magazine.
Fresh from college, Njenga approached prospective employers to no avail and his earlier optimism faded each passing day. An year passed without securing gainful employment and Njenga retreated to his private abode to strategise afresh.
"Experience is the best teacher and one year of tarmacking offered lifelong lessons that have shaped me. When I realized that formal employment was not forthcoming, I approached my parents for a soft loan to start this business which have kept me going,"Njenga disclosed to Buziness Africa media.
He teamed up with his college friend; Tim Gitau to invest in a mid-sized firm that renders information technology related services including web design and software installation.
"We specialize in computer software but have spread wings to emerging innovations like cloud, online security and development of applications tailor made for small and medium sized enterprises,"Njenga revealed.
Currently, Njenga and his partner are developing an online platform that will enable travellers' book their bus tickets on their mobile phones.
"This innovation is unique and new in the Kenyan market, our desire is to revolutionalize public transport in the country by eliminating hurdles that travellers encounter while booking a bus ticket," Njenga intoned.
He disclosed to Buziness Africa that two months ago, he approached bus companies that expressed adesire to purchase the software that will streamline bookings. Njenga is not alone in proving right the old adage that necessity is the mother of invention.
Thousands of Kenyan youth are currently revolutionalizing business and social life by tapping into modern technologies. Armed with either a phone or a laptop and reliable internet conection, the Kenyan youth are not paying attention to traditional jobs and have only retreated to couches in coffee shops to develop new applications.
Kenya has experienced a tech boom unrivalled in history thanks to investments in supportive infrastructure, friendly policies and innovativeness among the youth.
Being the largest economy in the east and central Africa region, fund managers are attracted by boundless investment opportunities in Kenya, least of all in the fast growing ICT sector.
Senior government officials were optimistic that Kenya will sustain the tech boom for the long haul. "The government has put systems in place to transform the country into a silicon savannah. We have invested in both software and hardware to realize this goal. You only need to visit Konza techno city to get a feel of this broad vision," remarked the Principal Secretary, Ministry of Information and Communication Technology, Joseph Tiampati.
Konza techno city is one of the flagship projects that the current administration has prioritized for speedy implementation to convert Kenya into a silicon savannah. The Principal Secretary noted that venture capitalists have flocked government agencies to inquire about investment opportunities in the proposed techno city.
"Multinational giants like Google, Microsoft, Intel, IBM and Nokia have pledged to set up base at Konza Technology city. Developers from all over the world have approached us for a piece of action," Tiampati told Buziness Africa.
The Kenyan youth are ahead of policy makers in catalyzing a tech revolution based on vibrant activities they have initiated with meagre capital. At the World renowned Ihub, innovation hub located in a swanky neighbourhood north of Nairobi, Denis Karema was busy explaining the features of his innovation to a group of venture capitalists.
The young Kenyan male is the Director of Usalama Innovate Systems; a software application that helps reduce ATM based fraud. "Major financial institutions in the country have already purchased this software. Mckinsey and several global brands have promised to invest in this new software," Karema told attentive venture capitalists. The open space at the innovation hub was a beehive of activity as youngsters made eloquent presentations on the applications they had just developed.
(Buziness Africa)